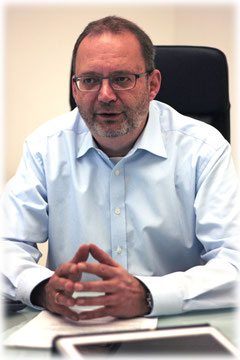 Directly after Thomas received his degree in economic science from the University of applied science in Mainz, he started his career 1986 by joining Union Air Transport as IT Director.
Over a period of more than 25 years, he held several senior positions at Union Air Transport, UTI Worldwide, Schenker (SOB) and Kuehne & Nagel.
His focus and expertise where mainly in IT, organizational transformation and sales driven business development on a global scale.
For Schenker (SOB) Thomas initiated and started the rollout of Schenker's forwarding system PROCARS in Germany.
At UTi Worldwide, Thomas was a leading member of the global IT roadmap and "uTrac/eMpower" development team and part of the Enterprise IT Leadership Team.
In addition he held the regional VP and CIO position for EMENA, followed by global roles such as VP Enterprise IT and Client Facing IT Systems.
Since 2009 he was in charge of UTi's global datacenter (NOC) located in Frankfurt.
In 2010, he joined Kuehne & Nagel in Hamburg as SVP for Customer Solutions with global responsibility for IT based client solutions and the transformation to a customer oriented philosophy with cross business unit alignment.
After a Sabbatical Year he founded  "Thomas Fuchs iBOSS - Consulting" in October 2013.